Environmental Communication Days are back – Welcome on November 16-17
2021-10-28
Welcome to two days of inspiration, experience-sharing and discussion on the challenges of environmental communication in practice. We'll meet on Zoom on November 16-17.
For two days, Mistra Environmental Communication would like to inspire you and share knowledge on the latest insights and tools regarding how to communicate for a more sustainable future. Actors who in different ways and in different sectors work to communicate for sustainability will gather to talk about environmental communication.
For whom?
These days are for everyone who does environmental communication, whether you would consider yourself as a 'professional communicator' or not. Maybe you work with environmental or sustainability questions in a public authority, in an NGO or consultancy? These days are for you!
How do I participate?
The event will be held on zoom and participation is free. Registration closes on November 12.
More information, the programme and registration is available at www.slu.se/ecdays
---
Any questions? Don't hesitate to contact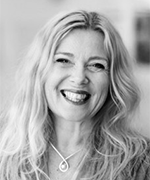 Eva Friman
Programme co-director
Director of SWEDESD – Sustainability Learning and Research Center
Uppsala University
Telephone: +46 (0)701679174
E-mail: eva.friman@swedesd.uu.se
Read more on Eva Friman's CV page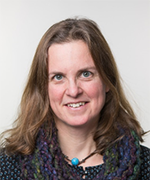 Anke Fischer
Programme co-director
Professor in Environmental Communication
Swedish University of Agricultural Sciences
Division of Environmental Communication, Department of Urban and Rural Development
Uppsala, Sweden
Telephone: +46 (0)18 67 35 56
E-mail: anke.fischer@slu.se
Read more on Anke Fischer's CV page